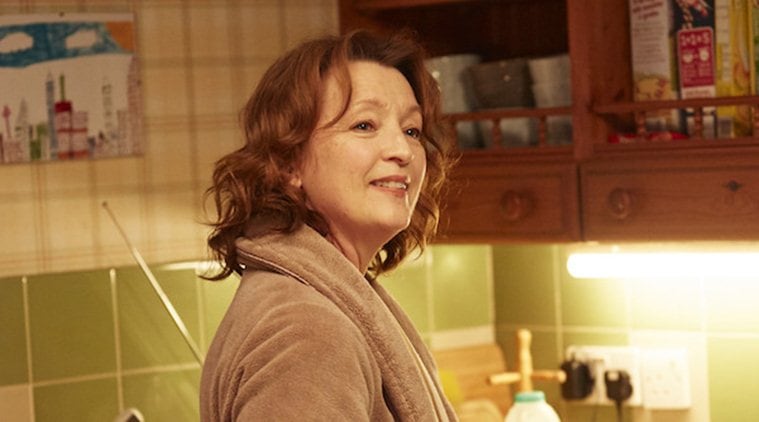 Let Him Go is in the theaters and L&D sent off representatives to investigate. It's a Diane Lane, Kevin Costner vehicle, spanning the great Rocky Mountains of Montana to whatever you call those crazy rock formations in North Dakota. The film delivers intrigue, tension, and more than its share of nauseating moments, but ultimately it feels like one of those **- movies you come across on FXM at 2 a.m.
The main attraction of the film is that it is dramatic, spine tingling, dread inducing, just generally a tense affair. About 15 minutes in I was asking Dr. B whether we maybe should have picked another movie. That it wasn't entirely predictable really helped keep me curled up in my seat.
The major downside, and there are many, is that this is a genre film that hasn't figured out what its genre is: The writing is all over the place. The two most developed characters are Ladd as the Type-A mother, and L&D fave Leslie Manville as the mater familias, and a doozy at that. Ladd was good in her role and Manville very good, but I still never really cared that much one way or another.
The big loser here, I think, is Kevin Costner, whose character isn't really even one dimensional. A former lawman, grieving father (?), inept husband, excellent driver (!), what exactly is going on here? We learn a bit about his glory days and some vagaries about the heroics of his past life, but not enough to drive the car or to make sense of this mess of a script.
I suppose this is another modern Western, with an abundance of wide angle shots of the mountains and landscape and far off places. The film is putatively set in the 1960s and I'm not sure how much the crew actually had to do to transform rural Montana and South Dakota back to that age? But the film makers did do a very good job of ensconcing western remoteness and vulnerability into our consciousnesses.
What does Let Him Go ultimately mean? Dr. B and I ran through a number of candidates as the movie plodded along, but lost interest almost as soon as we exited the theater.
So if you are stir crazy and temporarily immune to CoVid (and you haven't seen The Climb), you could do worse.
But you could also do better.